In our eat-and-run, massive-portion-sized culture, maintaining a healthy weight can be tough—and losing weight, even tougher. If you've tried and failed to lose weight before, you may believe that diets don't work for you. You're probably right: traditional diets don't work—at least not in the long term. However, there are plenty of small but powerful ways to avoid common dieting pitfalls, achieve lasting weight loss success, and develop a healthier relationship with food.
Tips for Controlling Your Weight
Try to drink between 6 and 8 glasses every day.
Choose foods that are high in nutritional value and low in fat and calories (i.e., vegetables, fruit and low-fat dairy products).
Write down all the food and beverages you consume for one week. Note the circumstances and time of day (mealtime, watching TV, while upset, etc.)
Remember you put the weight on one day at a time, and that is how it will come off. Two pounds is the maximum you should lose in one week.
Reduce the amount of food you put on your plate. Use a smaller plate. Eat slowly. Stop eating before you feel full.
Fresh foods are a better choice for controlling the fat in your diet.
CHANGE HABITS, DON'T JUST DIET:
Use a sensible, safe approach to

weight control

. For long-term results, concentrate on making gradual changes in your eating habits.
How you cook is as important as what you cook. Broiling, baking, roasting and stewing are the best methods. Avoid frying.
Plan your meals to include foods high in complex carbohydrates (fruits, vegetables, grains and starches). Reduce the fat in your diet to below 30% per day.
This will burn extra calories by increasing your metabolic rate. It will also help decrease your appetite.
Don't buy high-calorie snacks. Throw out all candy, nuts, ice cream and junk food.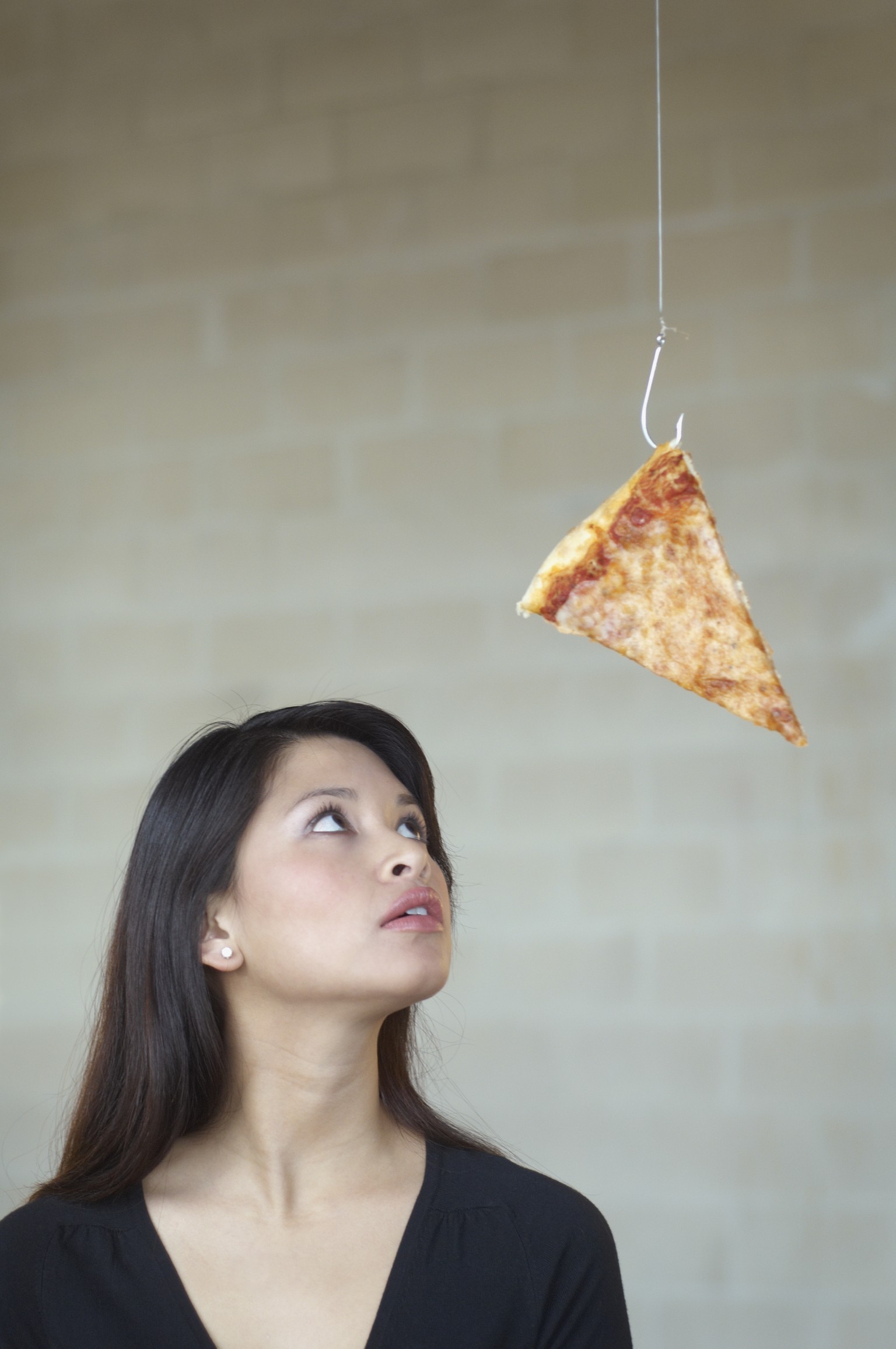 Stay away from fast foods. Include plenty of wholesome, nutritious foods.
Eliminate empty calories. Substitute water or low-calorie beverages.
Eat something before parties and other get-
together
. Avoid nibbling.
A lifestyle that promotes excess weight is a lifestyle with added health risks.
The key to successful weight control is replacing unhealthy foods with wholesome, nutritious foods.
Look for one offering nutritional education, behavior modification techniques and emotional support.
Make a list and stick to it. Stay away from the snack aisles.
DETERMINE YOUR HEALTHY WEIGHT:
Have a body composition test. Learn how much of your weight is

fat

and how much is lean muscle mass.
For additional information, ask a dietitian or

health

care provider.